FRAGMENTS OF MY CUBAN HEART: ASYLUM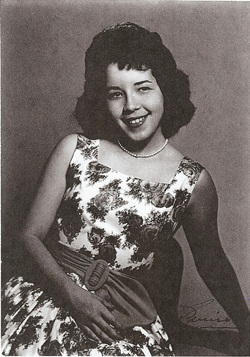 As the airplane carrying us away from known love towards unknown freedom took flight, children of all ages cried. Softly someone began singing God Bless America and little by little those of us who knew the song joined in with voices broken by occasional wrenching sobs as we sat together sharing feelings of despair, sadness, and resignation, sprinkled by no small amount of curiosity about our new homes. After all, we were still children. Our parents had told us that Cuba would soon be free and we would only be apart for a little while. We clung to their words with all of our might.


For some of us the day of reuniting with our families came, yet the expected joy of the reunion was replaced for many by an interpersonal distance of years missed and culture lost, a feeling that the freedom gained by their unselfish gift was in peril from taking on the added responsibility of caring for the newly arrived relatives when we were not yet able to stand on our own two feet. Relatives who were uncomfortable with a language and culture we had fully embraced.


I arrived in Miami, Florida on March 30, 1962. I was sent to a camp in Homestead for a short while followed by seven months in a foster home and two years at Ursuline High School in Santa Rosa California before I reunited with my parents in Miami after a several days ride on a Greyhound bus. Unable to return to my by now beloved school, my new sister/friend Linda Thomas and my good friends Linda Violetti, Mary Peters, and Helen Pratesi, I experienced more loss in my young life.

What happens to a young woman as she tries to blend into a new country at a time of instability when a president is murdered, and an almost deadly confrontation between her country of birth and her adopted country is averted? What is her life like in boarding school? How does she navigate her way from overprotection to freedom, from political revolution to the social revolution of the 60's? How does she cross the chasm separating a childhood of revolution and a youth influenced by the Beach Boys and The Beatles and the concept of free love? Can she keep her integrity and her sanity?
---